Capturing Kids' Hearts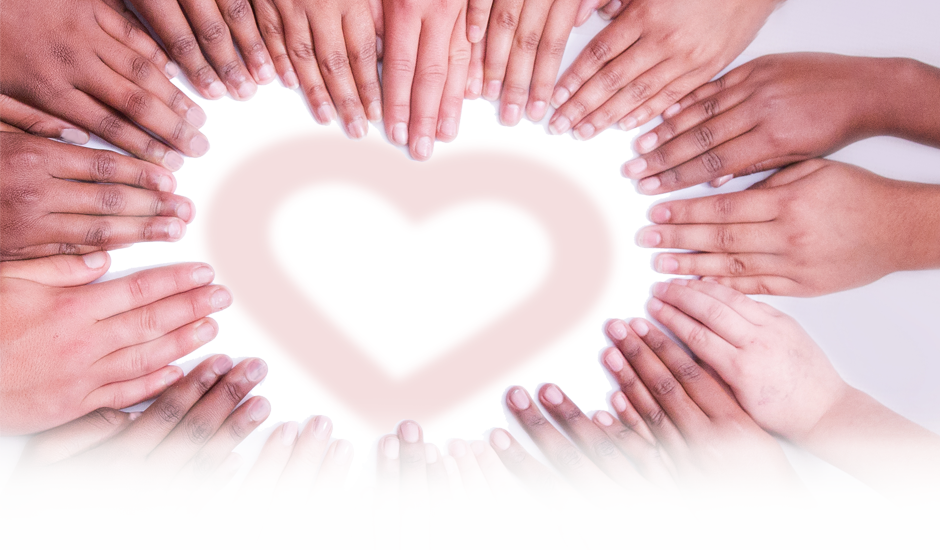 #BetterTogether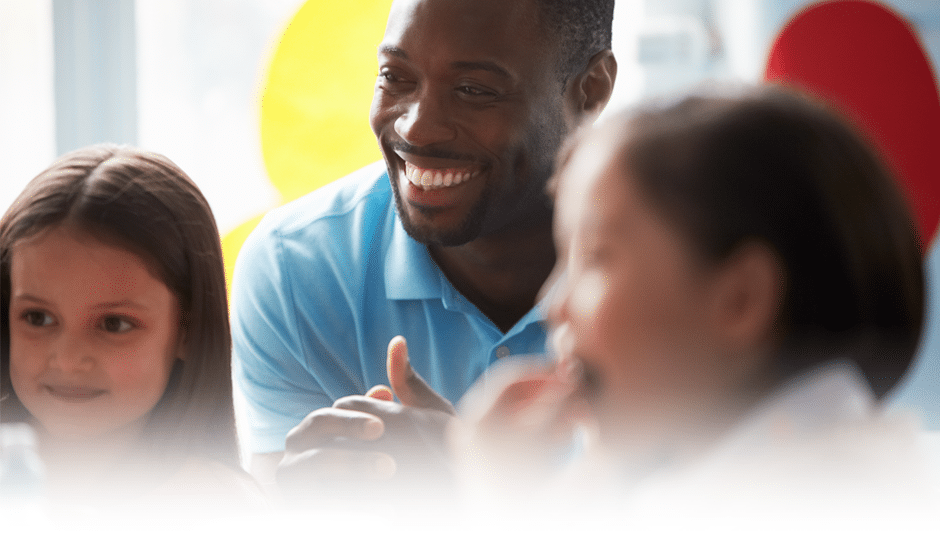 Learn specific strategies and experience incredible success.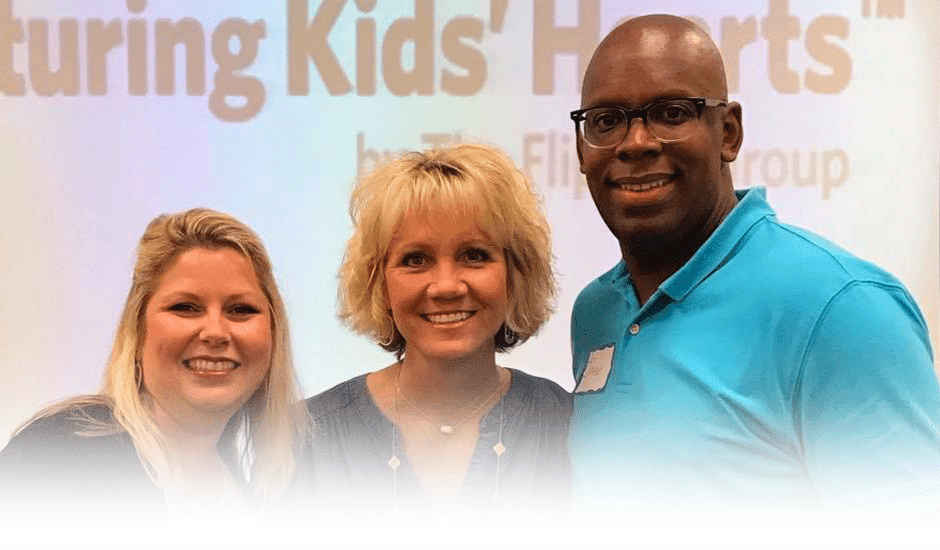 Learn from master educators how to engage, motivate and transform your campus!
Increase student engagement and build a culture for success!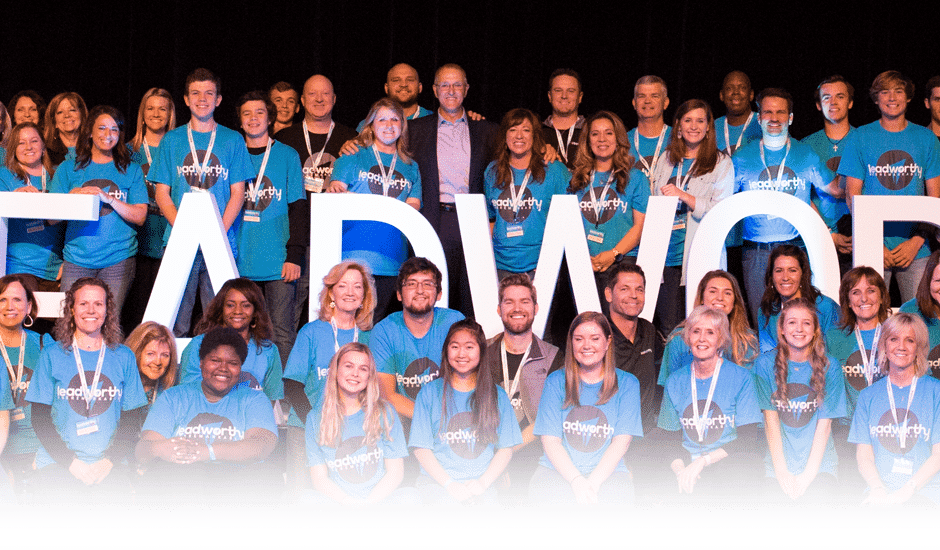 Be inspired, energized, and renew your passion!
thousands of classrooms. millions of students.
Transforming classrooms and campuses into high-achieving centers of learning where kids really want to attend.
"If you have a child's heart, you have their mind" is the core belief of Flip Flippen, founder and chairman of the Flippen Group, NY Times best-selling author, and nationally-recognized speaker. Read below to learn how the behavioral skills and processes taught by the Flippen Group lead to dramatic transformation in education systems nationwide.
PURSUE CONNECTION
Many of our students today come to school wearing invisible backpacks. They carry with them unreasonable expectations, stress from home, hunger, abuse, loneliness. We all know, and the research proves, that these items weigh heavily on students and can greatly impede their educational progress. We also know that if teachers can create a relational connection to students, or in Flippen Group terms, "Capture Kids' Hearts," performance goes way up, and behaviors greatly improve because kids want to be in school. Students are not the only ones with invisible backpacks. Teachers, staff, and administrators all have challenges they face as well. Some carry stress, overwhelming responsibilities, or unreasonable expectations of students and other staff members. When the Flippen Group helps build a school culture that is relational and tends to the social-emotional needs of students and educators, it's proven that campuses, districts, and entire communities can be transformed. Kids want to be in classrooms where teachers know how to connect with them and make them feel valued.
WHAT'S IN YOUR BACKPACK?
All communities, whether inner city, suburban, or rural, are facing many similar challenges. Children and teens are hurting and at risk. Educators are heavily burdened and in need of tools and techniques to help. Capturing Kids' Hearts offers an integrated solution that turns these situations around and shines a light of hope.
WHAT ARE THE RESULTS?
STATEMENT OF SUPPORT: FLIPPEN EDUCATION

80% FEWER BULLYING REPORTS
National Showcase School Nominee 2015-2016
"Our entire campus has changed after we embraced Flippen processes. Student absence rate was cut in half, even though the district absence rate remained the same. Tardy referrals during the same time frame were reduced by 62% and bullying reports have reduced by 80%."
Mari Jo Mulligan, Principal
Finalist for 2016 Lake Havasu Superintendent
Thunderbolt Middle School | Lake Havasu City, AZ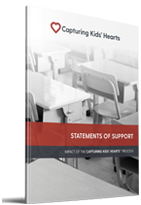 DOWNLOAD THE FLIPPEN EDUCATION
STATEMENTS OF SUPPORT
Nationwide Education Leaders, Campuses, and Districts Share the Transformation Results of the Flippen Group Processes.
Click to Download
STATEMENT OF SUPPORT: FLIPPEN EDUCATION

50% Fewer Discipline Referrals
National Showcase School 2015-2016
"Wasilla High School's entire staff was trained to use Capturing Kids' Hearts processes in the fall of 2014. Since then, we have seen some dramatic improvements in our school and how students describe their experience with us. Our school of 1,100 is located in a small Alaskan town where 40% of the students qualify for free and reduced lunch. The most significant change we have celebrated is our graduation rate moving from 76.14% in 2013 to 91.5% in 2015. We attribute this to staff taking individual interest in students and empowering them to accomplish their goals. In a recent survey of the student body, 85% of students named an adult in the building whom they trusted and would go to if something was bothering them, up from 59% in 2014. In addition, our discipline rate is half what it was in 2013. Students take pride in treating each other with respect and being a school that supports differences. Two student suicides in consecutive years broke our hearts, but through the empowering processes of Capturing Kids' Hearts, a proactive prevention response is alive and well. Students started a group called, 'You Are Not Alone.' To date, 35 student leaders have been trained by professionals to train other students to question, persuade, and refer anyone who is contemplating suicide. Our student trainers have trained over 500 of our students, and are leading a district initiative to train other students and start 'You Are Not Alone' groups in all the secondary schools. Every contact with the Flippen Group helps us feel supported and inspired to continue to reach every student. We are committed to our work and our community and are grateful the Flippen Group taught us the skills to build better relationships and change lives."
Amy Spargo, Principal
Wasilla High School | Wasilla, AK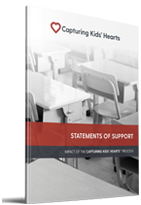 DOWNLOAD THE FLIPPEN EDUCATION
STATEMENTS OF SUPPORT
Nationwide Education Leaders, Campuses, and Districts Share the Transformation Results of the Flippen Group Processes.
Click to Download
STATEMENT OF SUPPORT: FLIPPEN EDUCATION

97.5% STUDENT GRADUATION RATE
Embedding the Capturing Kids' Hearts processes and leading teacher empowerment through our Process Champions has transformed our school culture and has been integral in helping us to improve academically. Students are certainly proud to be from Taft now; that pride shows in the work that they do and the campus-wide accomplishments. In 2011, we were rated Academically Unacceptable by the state's accountability system and missed Adequate Yearly Progress in reading and math.
We began implementing the Capturing Kids' Hearts processes in our 2012-2013 school year; that year, the majority of our staff received Capturing Kids' Hearts training at the beginning of the year. Positive results and cultural shifts began immediately. We have "Met Standard" since 2012 and we attribute a big part of our success to the positive relationships and the Capturing Kids' Hearts processes that help define our positive culture and climate at Taft High School. Other indicators of positive systemic change are: 29% enrollment increase compared to five years ago; increase in graduation rate from 84.1% (2012 accountability report) to 97.5% (2015 accountability report); increase in attendance rate from 93.3% (2012 accountability report) to 95.0% (2015 accountability report); and a 22% decrease in discipline referrals from 2011-2012 to 2014-2015.   
Our Taft community has supported our Capturing Kids' Hearts implementation. Many parents were informed of the Capturing Kids' Hearts processes through a parent training in the fall of 2013. Capturing Kids' Hearts implementation has been district-wide. With the Capturing Kids' Hearts "tools," our efforts, both academically and culturally, have triggered a change from a negative to a positive mindset about Taft and the perception of our Taft school system. We are excited about introducing the Teen Leadership class this year. In addition, we presented a session at the No Excuses University conference in October of 2015 and we emphasized the power of the Capturing Kids' Hearts processes and the positive impact it has had on our school-wide systems, culture, and success. Capturing Kids' Hearts was an integral component of our No Excuses implementation and will continue to be modeled and incorporated into our systems as we continue to move forward in doing what is best for our students.  
Angel Lopez, Principal
Taft High School | Taft, TX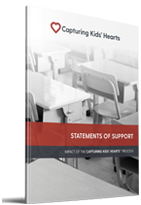 DOWNLOAD THE FLIPPEN EDUCATION
STATEMENTS OF SUPPORT
Nationwide Education Leaders, Campuses, and Districts Share the Transformation Results of the Flippen Group Processes.
Click to Download
When kids and teachers are connected, there is a significant positive transformational effect on the 5 key indicators of school performance:
1. Decreased Discipline Referrals
2. Increased Student Achievement
3. Increased Attendance Rates
4. Increased Graduation Rates
5. Increased Teacher Satisfaction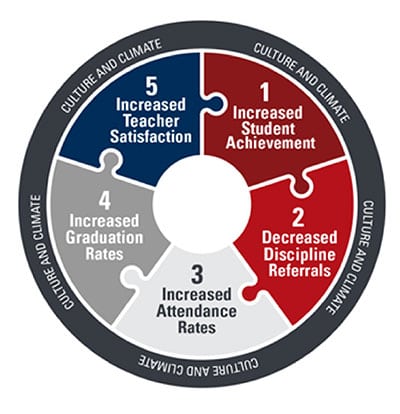 THE PROCESS
Systemic transformation takes leadership, mentorship, accountability, and commitment.
• District and campus leadership must model desired behaviors and hold their teams accountable for living out transformational behaviors and processes. (Leadership Blueprint) • All campus educators can acquire specific socio-emotional learning techniques and classroom facilitation tools. Once equipped, they will be able to peak student interest, establish collaborative agreements of behavior in every classroom, create high performing groups, increase pro-social skills, create more time on-task, and increase student performance. (Capturing Kids' Hearts 1, Capturing Kids' Hearts 2, Coaching Greatness) • Mentors, or in Flippen Group terms, "Process Champions," will learn how to support and encourage teammates in using the learned skills and processes. (Process Champions) • Every faculty member must be committed to utilizing the processes and techniques until breakthrough occurs. (TrAction Pacs and Capturing Kids' Hearts Recharge events)
Results will be evident in the short term, but a multi-year plan may be required for true transformation to occur.
RECOGNIZING GREATNESS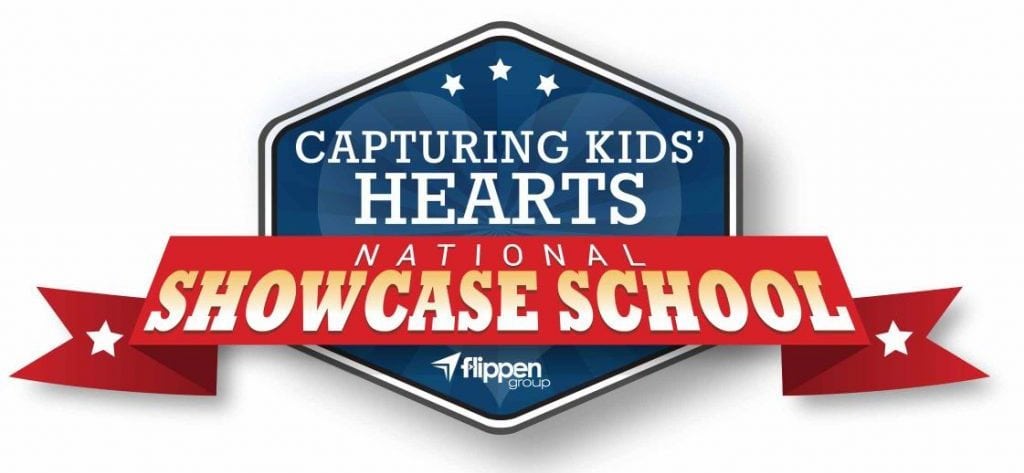 The Flippen Group measures results and tracks improvement on the success factors that impact campus performance. When our model process is implemented with fidelity, the transformation is incredible. You can see it, hear it, and feel it! When your campus reaches the high performing cultural tipping point, your school may qualify for nomination as a Capturing Kids' Hearts National Showcase School. A few highlights include:
JOIN US!
For more than 25 years, Capturing Kids' Hearts processes have been making a measurable impact on campuses nationwide. We hope you will join us as we reach another generation. Contact our team today to see about events in your area and how you can experience firsthand the transformation that comes through Capturing Kids' Hearts.