2015-2016 Simmons-Leone Scholarship Recipients Announced
7 years ago
0 comments
575
If you've ever wondered how big a difference one teacher can make, then consider the story of Stanley Leone and his high school teacher, Monda Simmons.
When Stanley first met Monda, he was a seventeen-year-old whose life had been filled with pain, poverty, violence, crime, abuse, and homelessness. His impossible home life and lack of love and guidance led Stanley into illegal drugs by junior high and by high school he was a violent, convicted felon. He may have been enrolled in a class called Teen Leadership™, but he had already resigned himself to a life no better than his father and his grandfather before him – it was unavoidable. Until that is, Monda began to reach into those dark places with possibilities!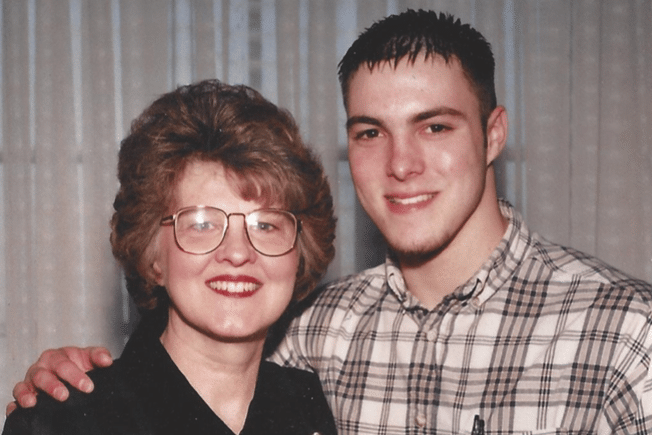 Monda was his Teen Leadership teacher, and she was able to capture his heart as he went through her class. As the first appropriate adult Stanley allowed into his life, Monda became his anchor of support, guidance, and encouragement through high school, college, graduate school, and now as a leader in education. It's been more than 20 years, and she is still a part of his life, encouraging him on. Stanley says, "It all started with a teacher. She was an ordinary person…who did extraordinary things."
Stanley's story inspired a group of education leaders to create a scholarship to celebrate the potential each teacher has to impact their students. The Simmons-Leone Scholarship honors Stanley, a South Houston High School alumnus, and Monda as his teacher. Both are now long-time Flippen Group employees. South Houston High School seniors submit an essay describing a teacher who has impacted them and how that relationship has affected their personal and academic growth.
The Flippen Group is pleased to announce the 2015-2016 recipients of the Simmons-Leone Scholarship. Cecilia Gonzalez, a recent South Houston High School graduate, named co-recipient Ms. Ashley Turner as the teacher who has most impacted her. A $4,000 scholarship will be paid to the college of Cecilia's choice, and the remaining $1,000 has been awarded to Ms. Turner, just one teacher who changes lives
Following high school, Stanley earned his bachelor's degree from Saint Xavier University (Chicago) on football and academic scholarships, graduating magna cum laude. He was recognized as an all-American scholar, an academic all-American, Who's Who in Colleges and Universities, a four-year presidential scholarship recipient, and a multiple-year recipient of the national dean's list. Stanley also demonstrated leadership as a member of Sigma Tau Delta, the presidential evaluation board, the new campus housing board, the service club, and sports editor for The Xavierite newspaper. He went on to earn his graduate degree from Concordia University (Portland), finishing with a 4.0 average in educational leadership. In 2014, he was given the Outstanding Educator James Umstattd Award by Phi Delta Kappa in Austin, Texas. Stanley joined the Flippen Group staff at age 23 to help promote the processes and curriculum that Monda used to reach him and change his world.
If you have a heart for kids and for being a 'lifeline' for them, contact us at 1-800-316-4311 or info@flippengroup.com. Stanley reminds us, "If you want to be effective; if you want to change kids' lives, love is so much more than an event. Love is a process. It has to be a process. And it's not easy – it's hard…Although you may not be able to save the world, you can change it – one person at a time."