[Gallup] The #1 thing you can do to win the proverbial "war for talent"
5 years ago
0 comments
560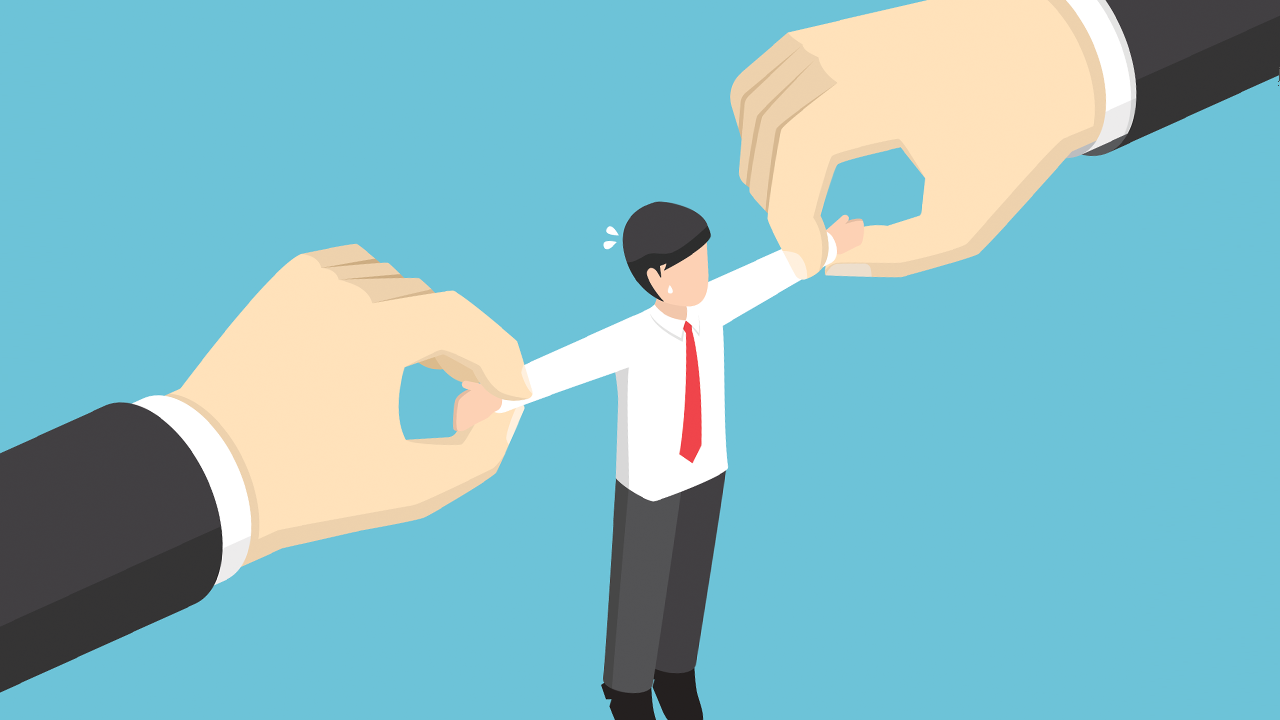 If you asked your top ten high-potential rockstars how you can ensure they stick around, do you know what they'd say?
According to Gallup's State of the American Manager report, five out of ten would tell you "Give me a better manager" (if they felt safe enough, that is!)
The report states, "One in two employees have left a job to get away from a manager and improve their overall life at some point in their career."
Have you ever left a job because of a manager, or known someone who has?
The report continues: "Having a bad manager is often a one-two punch. Employees feel miserable while at work, and that misery follows them home, compounding their stress and putting their well-being in peril."
Not only do poor managers drive disengagement and high turnover, they can scuttle whatever positive impact you are trying to create with your health benefits program, eroding profit and shareholder value.
If all that is the result of having bad managers, imagine the kind of advantage your company could have with good managers!
Gallup concluded that most companies are missing a huge opportunity to attract and retain top notch talent: GREAT MANAGERS.
"Most companies don't currently think about great managers as a benefit or publicize that benefit to prospective employees," and therefore fail to attract top-notch team members because job seekers "don't know where the great managers work."
Are you leveraging great managers to create the ultimate value proposition for high-value, high-potential team members?
Promoting the superior quality of your great managers as a value to employees can give you a tremendous leg up when it comes to winning the war for talent.
But, of course, you need the great managers first.  🙂
And that's where the Flippen Profile comes in.
Our 360-degree profile is proprietary and scientifically validated. It creates a detailed picture of a manager's behavioral strengths and constraints by measuring the 13 most critical management behaviors and comparing them with many of the world's best managers.
In short, we can help you win the war for talent by measuring and developing great managers with scientific precision. Contact us.
Or join our webinar: "Solving the 5 Pervasive Team Challenges." Register HERE.

You'll discover how to:
1. Optimize your high-performing teams by bringing scientific precision to your hiring and selection process and duplicating the behavior of your top-performers.
2. Accelerate your high-potential team members by breaking their behavioral constraints and increasing their leadership capacity.
3. Navigate change initiatives successfully with your team by quantifying your team members' change tolerance and leading with behavioral precision.
4. Fast-forward newly formed teams by measuring psychological safety and proactively managing behavior.
5. Manage contentious teams and take control of your conflict costs by precisely identifying and eliminating toxic, systemic behaviors.
For more than 25 years, the Flippen Group has leveraged neuroscience, psychometrics, and adult-learning technologies to bring out the best in Fortune 500 companies, school districts, government organizations, and professional sports teams. We use analytics and coaching to help your team eliminate counterproductive behaviors, have fun, hit goals, and earn bonuses.
Learn how to overcome the "5 Pervasive Team Challenges" [Free Report]