Self-awareness — Giving it to those who need it most :-)
5 years ago
0 comments
600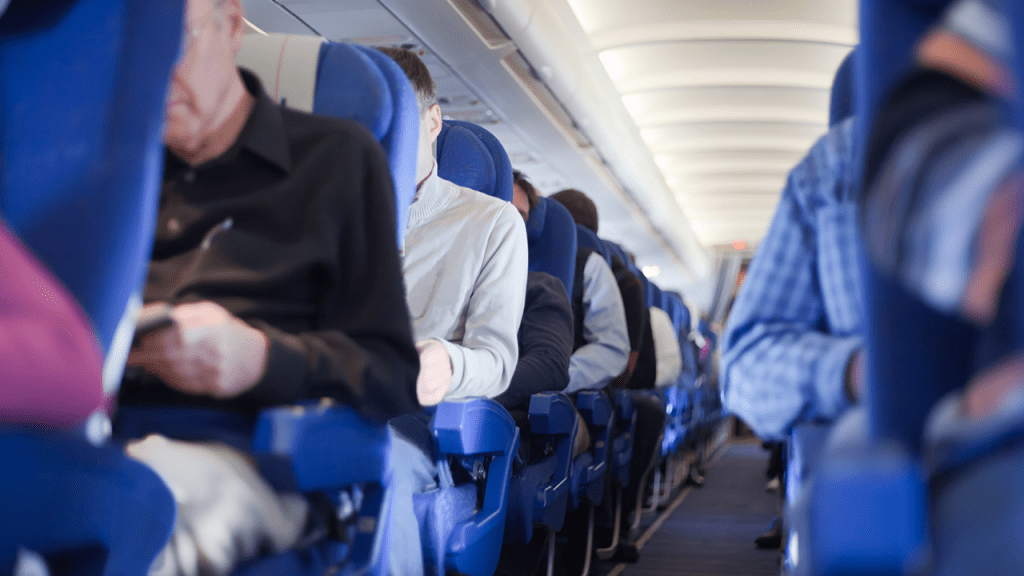 Have you ever been seated in an airplane aisle seat and gotten whacked by someone's backpack as they move by you?
We have too.
Some passengers realize what happened and quickly apologize, trying to be more careful as they keep going.
Other are totally unaware of what they did and keep on whacking passengers as they move toward their seat.
Some people are aware of the size and impact of their backpacks. Others are not.
It's all about self-awareness.
Some people have it. Some don't. But everyone can!
This is the theme of a soon-to-be-released book by our very own Senior Consultant, Tim Gardner.
The Backpack: How to Understand and Manage Yourself While Loving Others Along the Way, is a true-to-life business fable on the power and importance of both self-awareness and other-awareness at work, as well as a step-by-step process for developing it.
To pre-order a copy of The Backpack, click HERE.
In this moving, relatable, and humorous story, three unique travelers on life's journey — Jon, Sofia, and Buddy — all end up on the same flight.
Jon is a hurried, angry, and judgmental traveler who lacks self-awareness. His unintended journey of discovery will show him just how many problems his backpack has caused him and others.
Sofia is the wise flight attendant who packs her backpack carefully, understands how to take care of herself, and lives by a clear set of core values.
And then there is Buddy—the kind, experienced, down-to-earth cowboy who befriends everyone he encounters on his journey. Buddy takes full responsibility for his life, loves others well along the way, and takes time to "enjoy the ride."
LTG (Ret) R.L. VanAntwerp, 39-year Army Veteran and Leadership Coach, and Senior Advisor with the Flippen Group writes:
"The Backpack is an engaging, challenging book that addresses the need for us to understand, own, and tweak our behaviors, so we can be better, love better, and positively impact others. It is a call to change! As you read the stories, you will say, 'That's me!' You will become more self-aware and challenged to become your best you…guaranteed!"
To preorder a copy of The Backpack, click HERE.
For more than 25 years, the Flippen Group has been helping leaders learn about themselves and how other people experience them so they can deliver better business results.
Our proprietary, scientifically validated 360-degree assessment, the Flippen Profile, creates a detailed view of a leader's strengths and constraints by measuring the 13 critical behaviors, comparing them to our database of many of the world's best leaders, and prescribing a behavioral path to peak leadership performance and business results.
Contact us to discover how we can help you and your team have fun, hit goals, and earn more!